Special Message - Importance of Buying Saltwater License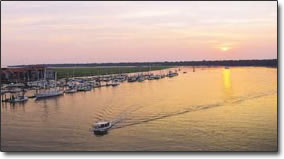 South Carolina Department of Natural Resources (SCDNR) staff hopes you use this web site as a source of information and enjoyment. This web site is a means for us to educate fishermen and non-fishermen and provide up-to-date information on the Saltwater Recreational Fishing License Program. We have graphically illustrated programs supported when you purchase a saltwater fishing license each year.
The SCDNR thanks all of the fishermen, boaters, conservationists, private organizations, employees and community leaders who have generously contributed to the Saltwater Recreational License Program, making it what it is today.
When you buy a license you assist us in making our waterways safer, managing and protecting the coastal habitat, and educating the public. It important for those of us who love the water, and want to enjoy and protect its resources, to buy a saltwater license in order to continue these important initiatives and programs. We encourage all of you, whether or not you fish, to purchase a saltwater license to ensure the sustainability of the coastal resources in our environment for the future. You can make a difference!